The Team
Lametria Johnson, EdD, LPC-MHSP
Licensed Professional Counselor
She/Her/Hers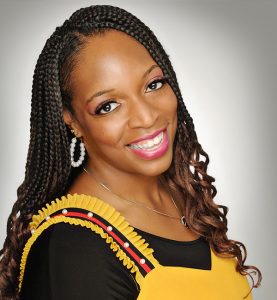 I am a Licensed Professional Counselor with a Mental Health Specialist Provider designation (LPC-MHSP), and a Doctor of Education in Counseling Psychology. I have 15 years of experience in the psychological field and 5 years of experience as a licensed mental health therapist. I have engaged in individual, family, and group therapy, as well as child/adolescent and family case management for individuals with mental health disorders. My experience has afforded me the opportunity to work in an outpatient treatment hospital and private practice setting specializing in OCD and anxiety while using ERP (Exposure and Response Prevention). I also work with diverse populations including children/teens, adults, low-income families, domestic violence victims, children in state custody, incarcerated individuals, individuals utilizing their EAP benefits, and individuals with mild to persistent/severe mental illnesses.
Throughout my career, I have been able to train with professional psychologists, professional counselors, and licensed social workers. My experience has allowed me to gain various skills and training necessary for helping clients in their journey to improve their mental wellness. I often say that therapy is not just my profession, it is my way of life. I pride myself on building rapport with any client no matter who they are and what their circumstances. Overall, I recognize that I have been surrounded by people who have gone above and beyond for me, so I want to go above and beyond for others.
Matthew Allen, LLMFT
Thank you for your consideration with allowing me to assist you and or your loved one with your therapy needs. I am a Limited Licensed Marriage and Family Therapist (LLMFT) and a Certified Advanced Alcohol and Drug Counselor with a Development Plan (CAADCDP).
In no way will this limit the quality and level of care I will provide to each and every person I provide services to. I understand the trials and tribulations of being a single parent. I have worked with individuals in the auto industry for over 20 years as well as side by side with the Detroit Police Department, providing group therapeutic services to officers in efforts to assist with helping reduce their stress. I believe each and every person deserves a therapy experience specifically tailored to them and their needs. I am here to assist you with your therapy needs and will work side by side with you to regain control with what you are facing. You are the expert on you, I am here to help navigate troubles and provide you with tools to keep you from experiencing similar situations again. I provide a non-judgmental environment, treat you with respect, and understanding. I look forward to hearing from you soon.